Shaping the IoT future
across all market sectors
World of IoT Map
Our World of IoT Sector Map, first introduced in 2008, has been translated into many languages worldwide as a reference document. Now updated for the market today, it shows the 9 key business sectors where IoT applications abound, the application groups and application types within those sectors, and the devices – or 'Things' – typically connected at the network edge through which IoT services are offered to the market.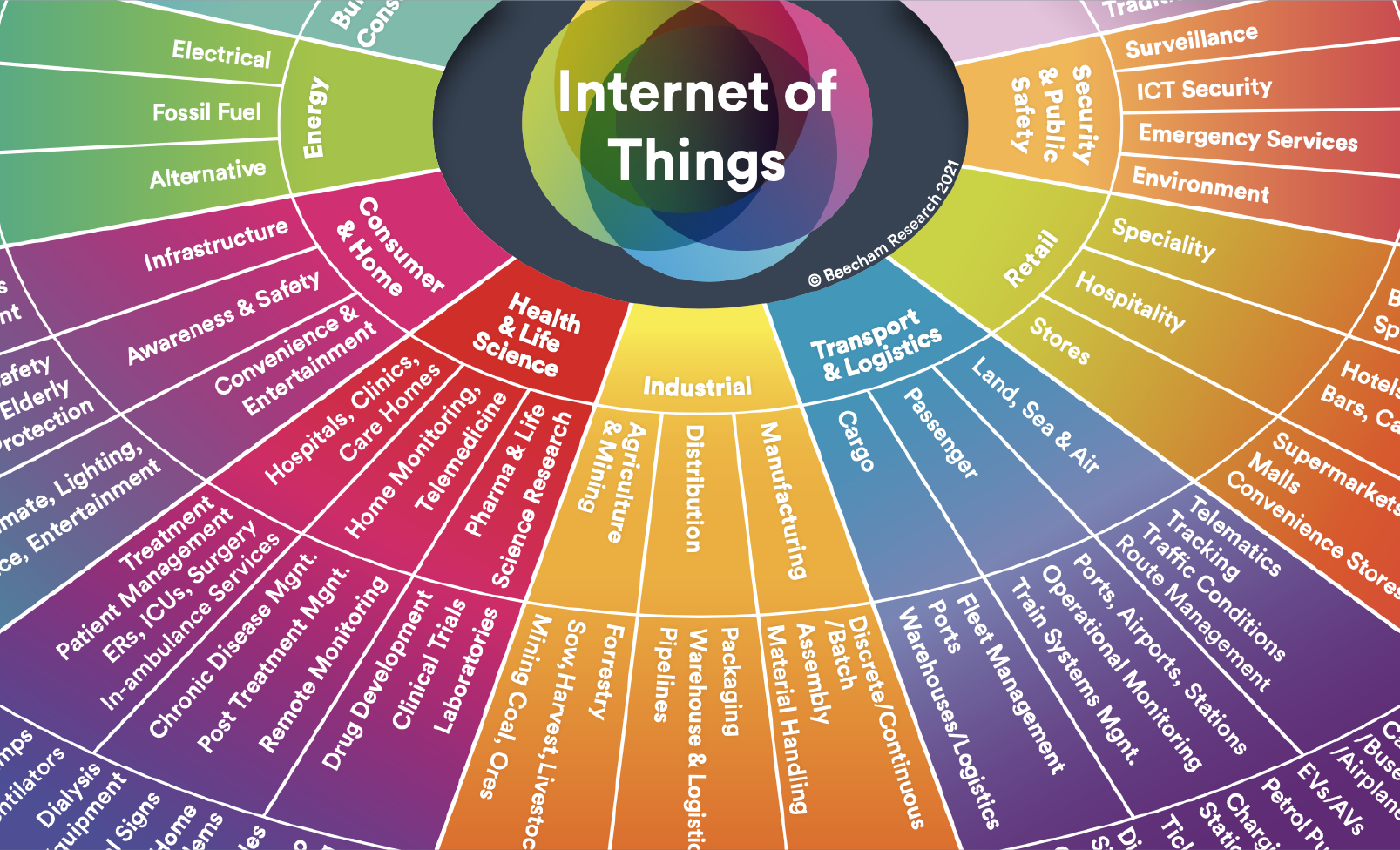 Connecting Wireless Data
Deploying IoT Everywhere
The need to connect, deploy and secure IoT applications everywhere on the planet is putting greater emphasis on wireless connectivity of all types – including cellular, LoRa, satellite and Wi-Fi.
Are these competing or complementary?
Blog
The Intelligent Internet of Things

Silo solutions do not equate with one of the key benefits of insightful intelligence, the ability to share intelligence.

Intelligent infrastructure addresses those issues and constraints.

Continue reading
Blog
Edge AI chipsets: intelligent accelerators

Advances in chipset technology has enabled intelligence, the processing and analysis of raw data, to be provided in near real-time at the edge of the network.

Continue reading
Webinar
How to Succeed with IoT
Only 12% of businesses consider their IoT projects to be fully successful. This on-demand webinar explores: Why is that, and what can we learn from it? What are the key points to consider? How to successfully add new value and realise excellent ROI? Watch Now.
Blog
What has IoT got to do with EV Charging?
The number of Battery Electric Vehicles (BEVs) in Europe is expected to rocket to nearly 20% of all vehicles in use by 2025.
See the wide range of projects we have worked on with our clients