Shaping the IoT future
across all market sectors
World of IoT Map
Our World of IoT Sector Map, first introduced in 2008, has been translated into many languages worldwide as a reference document. Now updated for the market today, it shows the 9 key business sectors where IoT applications abound, the application groups and application types within those sectors, and the devices – or 'Things' – typically connected at the network edge through which IoT services are offered to the market.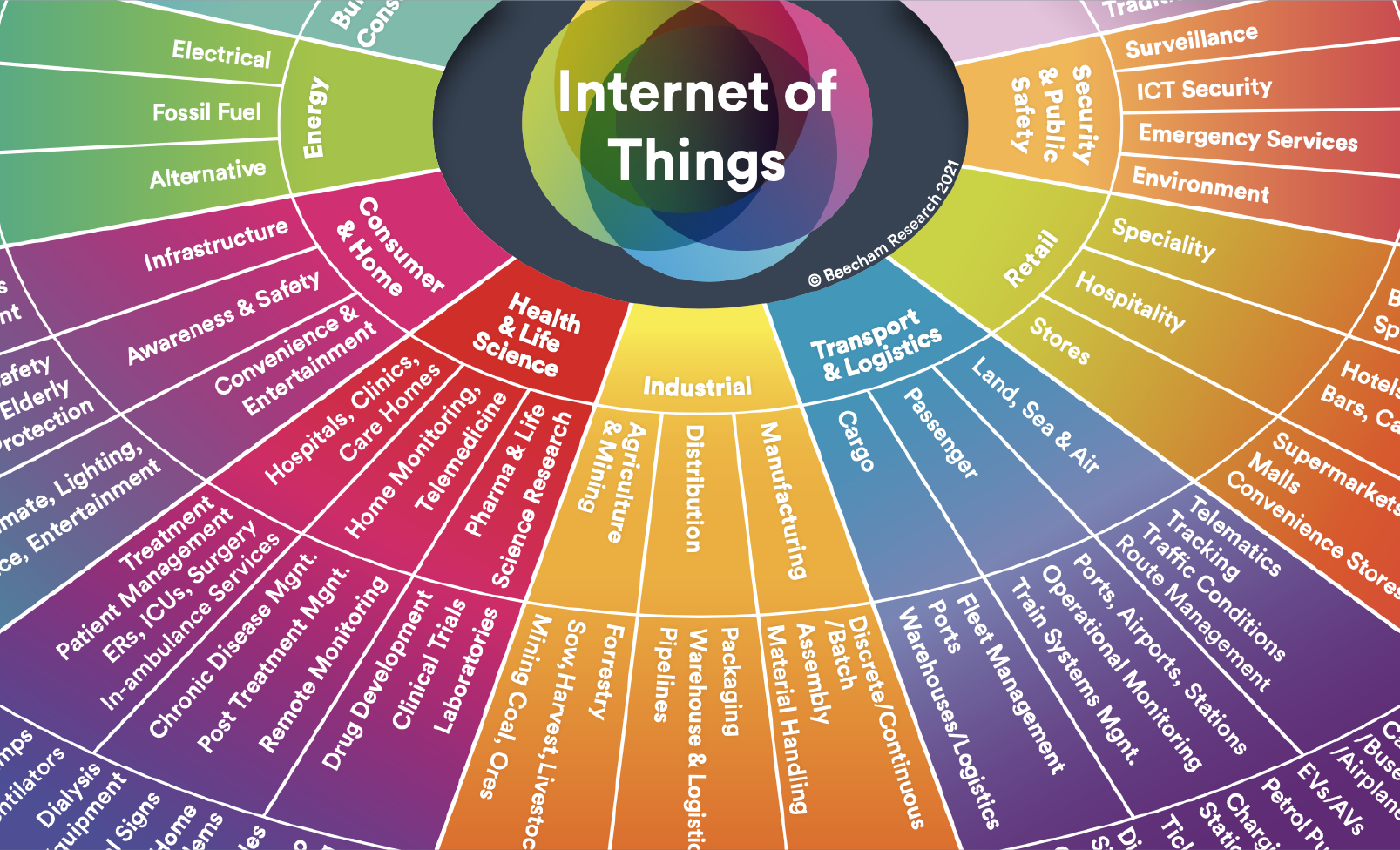 Connecting Wireless Data
Deploying IoT Everywhere
The need to connect, deploy and secure IoT applications everywhere on the planet is putting greater emphasis on wireless connectivity of all types – including cellular, LoRa, satellite and Wi-Fi.
Are these competing or complementary?
Blog
IoT Connectivity: Enabling Deployment Everywhere

No single technology addresses the diverse range of IoT use cases. There is no one size fits all.

Given the diversity of IoT deployments that isn't possible. Instead for each technology there are various performance trade-offs such as range, power consumption and bandwidth.

Continue reading
BR Insights
Healthcare sector

Towards a continuum of healthcare across different care settings including general practice, acute care, community and social care, mental health, and hospice-based care. See the key healthcare sector challenges and how IoT is addressing these. Access current use cases via the interactive World of IoT map.

Find out more

See the wide range of projects we have worked on with our clients